It's been a great couple of months for music, don't you think? Music is sounding very vibrant at in the UK and internationally and I am personally taking note of those little gems that nobody pays attention to.
Whats on my playlist right now?
Craig David

Somebody said recently that you can love and hate Craig David at the same time and I totally get why some people have mixed opinions. However you can't deny Craig's catalogue of good quality music.  Craig has achieved 20 UK top 40 singles, and seven UK top 40 albums, selling over 14 million records worldwide as a solo artist. Following My Intuition is his 6th album which reached no 1 in UK album chart, since Born 2 Do It.
The album is decent there is something for everyone. However my personal favourite which is constantly repeated daily is the track 'Couldnt Be Mine'. As soon as I hear the bass at the beginning, that's it my head goes and the melody and story just sweet me. This track brings out the Craig David who I grew up listening to.
Angel
Angel has been quiet for a little while, clearly busy working on music and his new EP 'Her.' Fvxk With You' is the leading track from the EP featuring Atlanta's own Rich Homie Quan. I think this song is a real good one from Angel. This is something that I have been waiting from the singer/ songwriter as  it represents him and  I know he is a raw talent for R& B and makes his own sounds. I like the touch of Jade 'Dont Walk Away' classic instrumental giving it a 90's vibe.
Bruno Mars
Bruno Mars is on everyone's lips right now. If you was to describe the true definition of what a performer is then Bruno is the perfect example. 24 Magic is a beautiful album that reflects whats missing in music these days. It's ok for artists to actually be influenced by groove, soulful music. Bruno Mars has made funk and groove acceptable again. 24K Magic is the third studio album by American singer Bruno Mars. It was released on November 18, 2016, by Atlantic Records.
From the album "Finesse" is the one for me as it has the late 80's/ 90's beat and it actually sounds like Bobby Browns "Every Little Step I take".  This is just good quality music.
Kehlani
This badass singer/songwriter has got the modern R&B gems.  Kehlani currently signed to Atlantic Records. She released her first mixtape, Cloud 19, in 2014. The album was listed among Complex's "50 Best Albums of 2014. Kehlani's second mixtape, You Should Be Here, debuted at number 5 on the national R&B/Hip-Hop chart in 2015.  This year she was nominated for the Best Urban Contemporary Album Grammy Award.
I really like Kehlani's music and I think as an artist she definitely brings something different to the table. 'Distraction' is a TUNE 'Crazy' is a TUNE, 'Gangster' is a TUNE. This young lady has straight fire songs. Distraction is one for the ladies.
Sean Paul ft Dua Lipa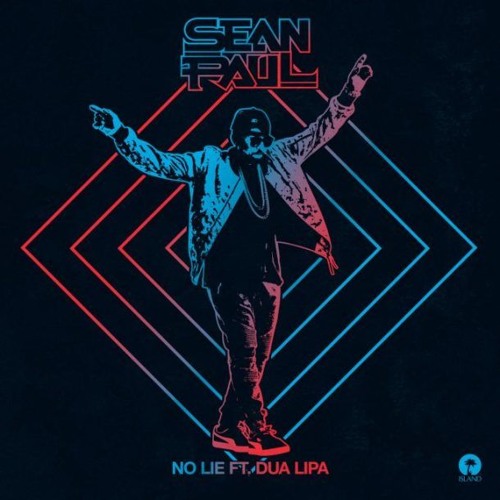 Sean Paul has had a good comeback and he is just on fire right now. It feels like that he is on nearly every pop track if you get my drift. Lets check out the track he has featured this year alone.
On February 11, 2016, Australian singer Sia released a remix version of her song "Cheap Thrills" featuring the man himself. The song became an international hit, reaching number one in more than 15 countries, including the United States, Canada, France, Germany, Italy, Spain and Sweden.
On April 11, 2016,  featured on a track by Little Mix called "Hair", from their third album Get Weird. Sean Paul is also featured on Clean Bandit's "Rockabye" featuring Anne-Marie. In June he signed with Island Records. Since he has signed to Island Records I feel like he is on too many songs at the minute.
However out all of these features I only like "No Lie" feat Dua Lipa. This collaboration works really well and it brings out the old Sean Paul. I think the vocalist Dua Lipa really compliments Sean Paul as we can actually him sing one or 2 notes and the beat doesn't sound forced to sound like a typical pop tune with a dancehall vibe. It's real its raw and I am feeling it.
So readers as per usual let me know what you think of my playlist. I personally enjoyed collating the music as it's a mixture of British and International artists. It's very cleat that R&B is very strong amongst female and male artists you just have to really search for those hidden gems that nobody highlights, when actually they are the best tracks on albums and EP's.
Stay tunes for more music next month and more topic based articles. I would like to leave you all with this question. Why are there currently no UK female black artists in the UK charts?
Words By Vanessa Ryan
Please send me your comments
Inspiremysmile.wordpress.com
Twitter: @funkynessa
Instagram: @inspiremysmile