Hi  Readers
New Favourites is back and believe I have some great tunes for this weather.
Inspire MySmile introduces you to Birmingham born Singer/Songwriter Tina Amana, who takes influences from Soul, RnB and Jazz to create her distinctive sound. Her music combines catchy yet reflective lyrics and melodies. It's clear when listening to Tina Amana she has a very distinctive and mature voice for such a young singer. Tina Amana has written various tracks, but she wants the world to hear the new song titled 'Happy'.
Please get familiar with Tina's soulful vocals as we await for more fresh sounds from this talented singer.
Miss Fire
In 2012 I wrote a spotlight feature on one of my favourite UK Funky female singers at the time (as she represented the ladies 100% when Funky house and Soulful house was at it's peak 7 +years ago).  I am delighted to hear new material from Miss Fire, who also writes, producers and engineers her own sounds.
Miss Fire vocalised some of the best female anthems such as "Can't Say No" "Happy" and collaborating with DJ Naughty on the productions for "Its you" and "Falling".
Miss Fire's new track 'Takes Me Away' is available for free download. Please whilst you are downloading or just listening please check out Miss Fire's catalogue of gooood tunes.
Salute to you Missy 🙂
https://twitter.com/MissFireUK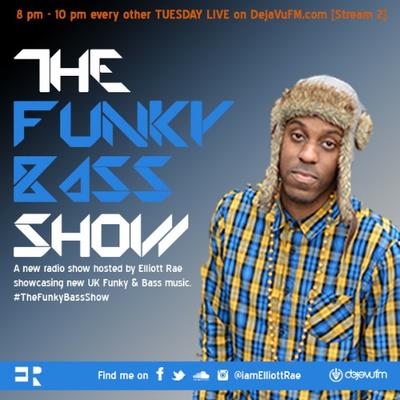 Recently I was listening to a UK Funky Bass show on Dejavufm.com hosted by Elliott Rae every other Tuesday  from 8pm-10pm. The show was filled with absolute goodness lots of funky and bass type tunes but one production that really pricked my ears was "Fantasies" (Hagan Remix). This is off the "Fantasies" EP by Lorenzo_Bitw. Believe when I tell you the EP is FIRE!! Every track on the release has an uncompromising groove that will make your head nod, and have a serious impact on the dancefloor. Hagan's techno-influenced remix adds a dark twist to the release.
This comes as the fifth release on Tessellate Records by Lorenzo_BITW. Tessellate believe he's set to have a big year with his unique take on UK Funky, with this release gaining solid support from Marcus Nasty, Keysound, Murlo, Riz La Teef to name a few. This will be released on the majority of digital download and streaming sites on the 27th April 2015.
Twitter: https://twitter.com/lorenzo_bitw
Listen to The Funky Bass Show with Elliott Rae  every other Tuesday  Stream http://1.deja.fm
soundcloud.com/iamelliottrae
https://twitter.com/iamElliottRae